Click here and fill out a Non-Disclosure Agreement (NDA) to get started. (You will need the Listing ID and Business description. *Just copy and paste into the form.)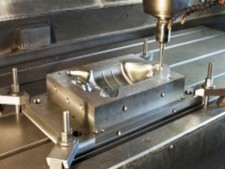 View DetailsBusiness Description :
Excellent opportunity to purchase a turn-key, semi-absentee mold, die and machine tool manufacturing and repair facility. Serving the industry for over three decades, the Company provides design, manufacturing, repair, refurbishment and preventive maintenance services to the plastic injection molding and stamping industries, as well as custom tool and die services to many other industries. Long-standing reputation for high-quality work and great customer service. Experienced management team in place (owner is semi-absentee). Purchase comes with full suite of recently purchased, upgraded and refurbished machinery and equipment, plus the vehicle fleet to deliver a wide-range of mold sizes and dies to its customers. Company recently added 4-axis milling capability, a new surface grinder, and a new CNC wire EDM.
Note – Eligible for six months of principal and interest paid under the CARES Act, if closed or registered before 9/27/20.
Category :
Manufacturing / Mfg-Millwork, Manufacturing / Mfg-Tool & Die Shop, Manufacturing / Mfg-Machine Shop, Manufacturing / Mfg-Industrial Products, Manufacturing / Mfg-Equipment; Machine Shop / Machine Shop/Metal