Click here and fill out a Non-Disclosure Agreement (NDA) to get started. (You will need the Listing ID and Business description. *Just copy and paste into the form.)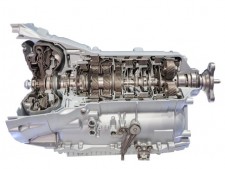 View DetailsBusiness Description :
Well-established, growing, profitable transmission shop in Charlotte – one of NC's most desirable and growing cities. The Company offers full-service transmission repairs, including rebuilds, in its fully equipped, 9-bay facility. This turnkey operation is an excellent opportunity for a new buyer to step into a growing and positive cash flow operation, or for an existing transmission repair company to expand in the Charlotte market. Year-to-date is up compared to 2019.
The financials include a $76,000 annual rent charge. With the real estate purchase, the discretionary earnings (SDE) available to the buyer will be $272,000.
Note – Eligible for six months of principal and interest paid under the CARES Act, if closed or registered before 9/27/20, while funds last.
Category :
Automotive / Transmission Shop