BCI, CMAI
Regional Director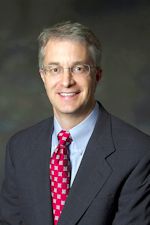 Cell: (336) 486-7090
Phone: (336) 923-8990
2603 Country Club Road
Winston Salem, North Carolina 27104
Ron Buck brings over 25 years of management, investment banking, and C-level experience to the table, coupled with the vast resources of Murphy Business & Financial and Murphy M&A Advisors, to help small and middle-market business owners prepare their companies for sale and then execute the transaction, grow or realign their existing business, and help buyers find a business that meets their strategic and financial needs. He is focused on exceptional customer service to his clients, managing the transaction process so that his clients can stay focused on running their business. He is a Board Certified Intermediary, a Certified M&A Intermediary, accredited by the American Business Brokers Association, a licensed Real Estate Broker and Broker-in-Charge in both North Carolina and South Carolina, holds a Certificate in Exit Planning from the Exit Planning Institute, and serves as the President of the Carolinas-Virginia Business Brokers Association.
Prior to joining Murphy in 2012, Ron was the Chief Operating Officer (COO) of Republic Mortgage Insurance Company (RMIC) and was responsible for leading the executive management team. As COO, he was directly responsibility for Risk Management and Pricing, Quality Control, Information Services, Policyholder Servicing, General Services, HR, Legal, State Compliance, Marketing, and Product Development. He also served as the MI industry's team leader for the Home Affordable Refinance Program (HARP 2.0) initiative.
While at RMIC he developed and managed RMIC's internal M&A department focused on buying and investing in companies and managing joint ventures. He also founded and managed a FINRA licensed broker/dealer focused on small to mid-market M&A, consulting, and advisory services. He held the FINRA Series 7, 24, and 63 licenses.
Ron came to RMIC from Wachovia, where he served as an investment banker. As Deal Team Leader he was responsible for identifying, marketing, and executing M&A and private capital raising opportunities. This included managing and coordinating the team, customer relationships, deal origination, modeling, valuation, structuring, negotiation, and due diligence. He also sought out and analyzed mergers and acquisitions for the bank, and sold or divested several lines of business. He performed valuation of acquisition/divestiture candidates, cash flow based valuation, growth and earnings projections, expense synergies, branch overlaps, antitrust analysis, and earnings dilution analysis. He held the FINRA Series 7 and 63 licenses.
Prior to joining Wachovia, he spent six years in the Navy as a Naval Flight Officer serving in combat as an Electronic Countermeasures Officer, Navigator, Co-pilot, and Mission Commander for the carrier-based EA-6B Prowler aircraft. He received his BBA from Emory University in Finance and his MBA from Wake Forest University in Finance and Marketing.