Business Intermediary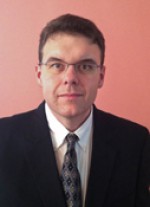 Cell:
Phone: (330) 650-9000
56 Milford Dr. Ste 203
Hudson, Ohio 44236
Having owned a major quick serve restaurant franchise, Bill White Jr. certainly knows a thing or two about "Main Street" businesses. His years of executive restaurant management experience include leadership positions in various food service environments including both QSR "quick serve" and full-service restaurant management. Like many of our clients, Bill sees the world through the eyes of a small business owner, and therefore understands what it is to service the public, manage employees, maintain supplier relationships, and keep up to date with payroll and tax responsibilities. Bill has also held sales positions within several companies in the health & nutrition industry and has worked in retail sales as well as sales data research.
After spending a few years studying Sociology at Kent State University, Bill redirected his interests toward business and acquired a Bachelors of Science degree with a major in Business Management from Indiana Wesleyan University. Through his college experiences as well as his "Main Street" business experiences, Bill has learned to become an avid negotiator, a skill quite useful to his clients as a Business Transfer Specialist with Murphy Business and Financial Corporation (MBFC).
Industry Expertise & Areas of Specialty:
Business Ownership & Entrepreneurial Concerns
Franchising
Executive Restaurant Management
Data Research
Health & Wellness
Print Marketing & Printing
Computer Technology
Corporate Theater Production
Digital Photography