Business Intermediary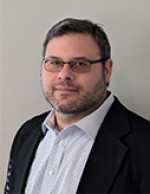 Phone: (330) 650-9000
56 Milford Drive, Suite 203
Hudson, Ohio 44236
From a young age, David learned what it takes to own a small business; his first job was cleaning the office on weekends while his father put in hours of extra work building a successful small business. Early lessons in determination and entrepreneurial spirit have led David to join the team at Murphy Business Sales of Ohio. Along with his father and brother, the team at Murphy Business Sales of Ohio has over 30 years of experience in the successful transfer of main street and middle market businesses.
Before joining Murphy, David worked in many service industry positions including GM of a franchise pizzeria, GM of full-service restaurants and leadership roles with both chains and traditional Mom and Pop locations. Working with owners for years, David understands the daily struggles and rewards that come with running a small business. He is dedicated to minimizing the struggles while maximizing the rewards for his clients during the complex process of selling their business.
After graduating from Hudson High School, David studied History, English and Religion at Ohio Wesleyan University. He currently lives in Cuyahoga Falls Ohio.
Industries served include:
Restaurants/Bars & Hospitality
B2B Services
Construction Trades
Manufacturing
Distribution
Retail
Nearly any Industry!