Business Intermediary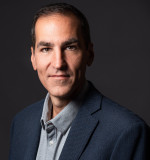 Phone: (724) 655-3419
125 Technology Drive, Suite 031
Canonsburg, Pennsylvania 15317

David Schloss brings a lifetime of business acumen to Murphy. During his career, David accumulated a diverse portfolio of businesses from small startups to century old institutions.

Working through many business transfers, David developed an affinity for brokering deals and decided to make it his career focus. David has been on both sides of the table many times as a buyer and as a seller, making him uniquely positioned to guide his clients; whether they are owners looking to sell their business, buyers looking to make a strategic acquisition or an entrepreneur entering business ownership. You can count on David to be your trusted advisor and partner throughout the complex buying/selling process.

David is positioned to provide a complete host of services from business valuations, machinery/equipment appraisals, marketing, buyer interviews, loan pre-approvals and closing procedures. David has constructed an comprehensive network of highly reputable business professionals to provide clients with value-added services in areas including financial, legal and tax strategies. By ensuring his clients receive the best advice and are fully informed, David's clients are able to make educated decisions.

Knowing that the results of mergers and acquisitions have a dramatic effect on the lives of those involved in the buying and selling of businesses, David takes it personal. He is dedicated to providing the best possible outcome, and reaching his clients' personal goals as efficiently as possible.

If you are looking to sell the largest asset you own, considering the purchase of a business or merging with another business, you will be well served calling David Schloss and allowing him to facilitate the process.

David grew up in Mingo Junction, Ohio, and attended Robert Morris University earning a B.S. in Marketing. He lives in Steubenville, Ohio, with his wife, Emily, along with their four children. As a family, they enjoy many activities including off-road powersports, boating, hiking and travel, including two cross-country RV trips.