CMAI
Regional Developer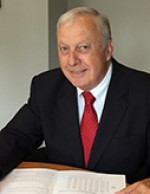 Phone: (330) 650-9000
56 Milford Dr. Ste 203
Hudson, Ohio 44236
As a business owner, Bill truly understands the needs, goals, desires, and concerns of his clients as they enter the process of selling or buying a business. Bill has 30 years of business ownership; concentrating in the last 12 years within his own business brokerage and M&A boutique. This entrepreneurial background allows Bill to be positioned strategically to the benefit of his clients; whether they are owners looking to exit (sell) their business or buyers looking to enter business ownership.
His reputation for advocacy is well documented by former and current clients. They will tell you that his attention to detail in preparing a business for sale is surpassed only by his insistence of confidentiality throughout the process of packaging the business for sale, through negotiating price and terms to concluding the transfer of ownership transaction.
Specific experience in the following industries and disciplines:
Marketing Research
Sales & Sales Mgmt
Financial Product Structuring
Marketing Consulting
Accounts Receivable Aging & Valuation
Factoring-Receivables Mgmt
Real Estate Franchising
Banking-Lending
General Business Appraisal
Data Research
Oil & Gas
Bill, originally from the east coast, located in Ohio after attending Kent State University, earning a BBA in Marketing in the early 1970s. Bill continues to enhance his formal education within various business settings over the years including past and current membership and affiliations in a number of organizations of which the NASD, IBBA, ICBC, OBBA, and COSE are a few.