MBA, BCI, CBI, CMAI
Business Intermediary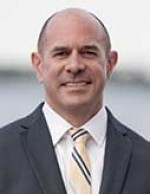 Cell: (904) 704-2145
Phone: (904) 683-6655
1301 Riverplace Blvd., Suite 800
Jacksonville, Florida 32207
Andrew is the Managing Director with Murphy Business & Financial Services and Murphy M&A Advisors for the Jacksonville region of Florida. He specializes in analyzing businesses and helping owners fully understand pricing, market conditions, and exit strategies, allowing them to make informed decisions as they progress through the business transfer process. Andrew has been working with small to medium-sized companies in a variety of industries since 2006 and is highly experienced in business valuations and transactions.
Known for his high level of professionalism, Andrew places a strong value on honesty, integrity, transparency and is motivated by a passion for the success of everyone involved in a transaction. He has a proven track record of building trusted advisor relationships with his clients. Andrew's clients often say they did not realize how complicated selling a business could be and "there is no way the deal would have gotten done without him". Andrew enjoys most being a resource to help his clients.

Andrew currently resides in the heart of Jacksonville and has lived in Northeast Florida since 1998. He is licensed by the Florida Department of Business & Professional Regulation and has won numerous awards with Murphy and the Business Brokers of Florida. Andrew is a long-standing member of IBBA and BBF with several certifications and an MBA, making him uniquely qualified to advise and assist clients who want to value, sell, or purchase a business.
Member: International Business Brokers Association (IBBA)
Member: Business Brokers of Florida (BBF)
Certified Mergers & Acquisitions Intermediary (CMAI)
Certified Business Intermediary (CBI)
Board Certified Intermediary (BCI)