Business Intermediary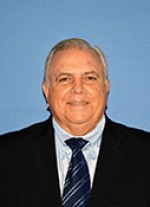 Cell: (954) 494-3594
Phone: (786) 253-7450
4700 Sheridan Street, #J
Hollywood, Florida 33021
Mr. Benejam is originally from Cuba, studied and worked in the USA, and later lived in Venezuela. He is an Electrical Engineer from University of Illinois with Master's Degrees in Electrical and Industrial Engineering from Purdue University.
He worked as an advisor on the sales of two businesses: an HVAC Distributor who also manufactured Capacitors, and a major Distributor and Manufacturer of Medical Supplies.
He owned several businesses: Electrical installation, Capacitor manufacturer, Food Shop, Retail of Electronic Products, Electronic Repair Shop.