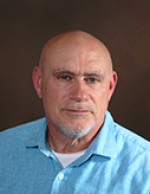 Cell: (410) 725-9671
Phone: (850) 374-8884
77 Breckyn Loop, #744
Freeport, Florida 32439
Bob Pouliot is a retired military officer and executive-level business leader with extensive success leading corporate operations, finance, and administration. His positions include Chief Financial Officer, General Counsel, Vice President of Operations, and Senior Project Manager. He held positions in many industries, including logistics, airlines, education, and defense. Bob also led business and civic associations, giving back to the communities he proudly served.

Bob is a visionary with a track record for implementing strategic change in some of the most demanding environments. He has restructured companies and fielded system-wide solutions improving operational performance and achieving significant bottom-line growth. He earned a Bachelor of Science in Business Management (summa cum laude) from the University of Maryland, an MBA from the University of Montana, and a Juris doctorate (cum laude) from Capital University Law School.

Bob's background was critical in building a successful business brokerage in Maryland, helping Main Street business owners across a wide spectrum of industries achieve their goals. Bob believes managing the process of selling a business is like managing a complex project – guiding all stakeholders from start to finish, and often-times beyond. The Business Broker has to "own" the process to achieve success.

Bob and Michele moved to the Emerald Coast – where Bob's 5-year tour kicked off his military career and provided some of the best experiences life can offer. Together, Bob and Michele endeavor to work with the veteran-friendly businesses of the Emerald Coast and help owners and buyers alike realize their dreams!