PA, CBI, BCI
Business Broker - M&A Advisor Franchise Owner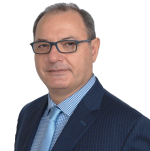 Phone: (954) 507-5050
252 Allenwood Drive
Fort Lauderdale, Florida 33308
Anton Joro began his career as a construction industry manager running a multi-million-dollar company. He later set up his consulting firm doing contract work in the space. He learned early on that being an entrepreneur was his calling and started buying and running businesses. His first company in 2001 was in the industrial manufacturing industry with clients nationwide and abroad. He bought his second and third firms in Broward County, Florida, both in the direct mail industry. All three of his companies were in the B2B arena, which has given him extensive experience in relating to business owners of diverse professional backgrounds. He bought, ran and sold them successfully, creating added value for all the involved parties.
Anton offers his seller and buyer clients a unique insight in their business transactions as well as careful guidance and commitment. His business experience transcends in every interaction with his clients.
Anton has a BS in Journalism and Advertising, has attended post graduate courses in UGA and NYU and has held various professional licenses throughout his business career.