Business Intermediary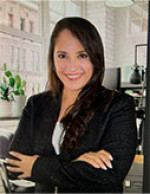 Phone: (888) 299-9380
2420 N. Crystal Lake Dr., Suite 100
Lakeland, Florida 33801
Judy Guzman has been involved in privately held businesses for more than 15 years. From industries such as HVAC and light construction such remodulations business. She has a vast experience in e-commerce business, marketing and growing businesses. Judy joined Murphy Business/Florida Business Transfer Specialist more than 5 year. She has the diversified experience needed to be your Business Intermediary.
Owning/Managing multiple family businesses, Judy has developed a well-rounded business acumen that she uses to provides her clients a competitive edge. Judy understands business and excels in consulting and helping her clients navigate the Business transfer process.
Judy has a Bachelor of Science Business Administration degree. She holds has a Florida real estate license. Judy is detail-oriented and well-organized and she is bilingual (Spanish – English).
By being part of Murphy Business and having access to a team of experts, Judy is well-equipped to facilitate transactions for both buyer and seller alike as well as assisting her clients to realize their goals with uncompromising ethics and confidentiality.